Test Driven Design, Grasshopper Physics Simulations, Point Cloud. All in VR!
Mindesk 2.1.1 for Rhinoceros 6 and Grasshopper has been just released today enabling unprecedented VR design workflows:
Data Driven and Test Driven Design in AEC


Brand 3D text component for Grasshopper allows to display 3D text in Virtual Reality environment while modeling/reviewing your Rhino project.




It enables to display and monitor relevant information coming from your Grasshopper script and related to your model that helps you optimizing the overall design based on data. For example, it can be used to monitor the floor and windows areas or the glazing/floor ratio while developing the floor plan of a building.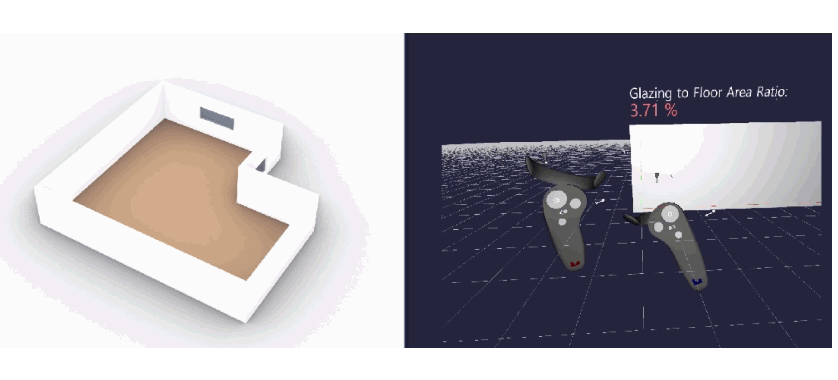 For example, bulding laws in some municipalities prescribe that buildings have to have at least 12.5% fenestration area to net floor area per storey in order to comply with the minimum quality performance requirements. Mindesk allows you to keep track of this ratio while prototyping. You will be sure that the room design complies with local regulations.
Therefore, the designer can develop a batch of tests that run in the earliest concept phases and guarantee compliance before even porting the whole project to Revit.
VR for Engineering Simulations


Mindesk allows to interact with Grasshopper simulations plugins like Karamba 3D and Flexhopper while immersed in VR. You can control physical entities such as the loads on a steel frame structure, the walls of a liquid container or the endpoints of a chain and see how the model reacts in 3D.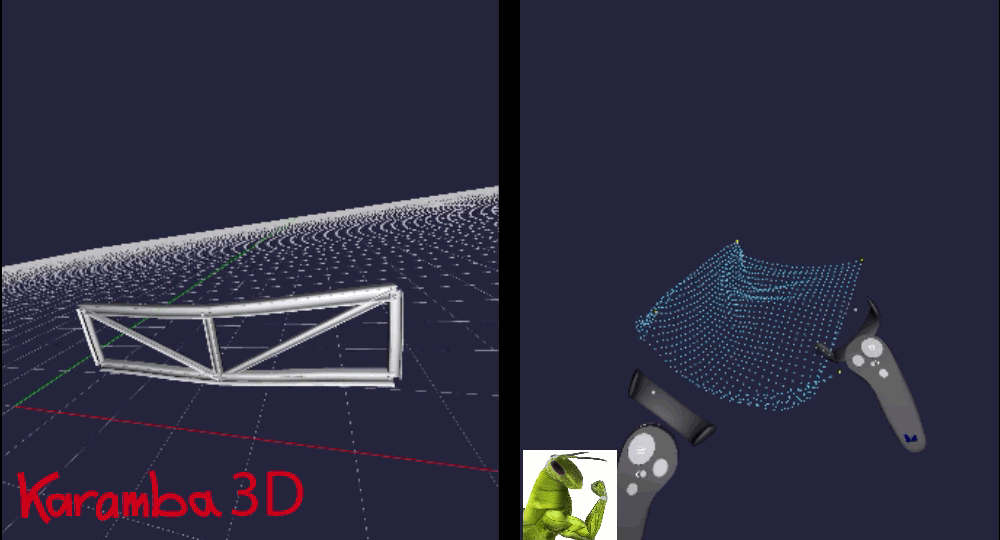 VR Points Cloud for Reverse Engineering
One of the most appreciated features introduced natively in Rhino 6 is the support for Point Clouds. We couldn't leave this behind so we made it available already in Mindesk 2.1.0! You can visualize the points of a cloud and snap directly on them.
Whether you are working on a refurbishment project or simply reverse-engineering a 3D scan, you can now count on a precise and reliable reference in your VR environment.
Use case: Reverse Engineering of a 3D scan Points Cloud


Want to try these new features?